Property Management in Lewisburg, West Virginia
Partner with the local real estate experts & get the results your property deserves
Lewisburg Property Management Solutions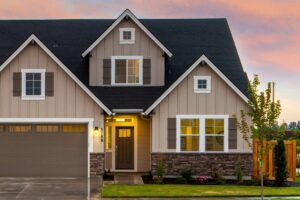 Lewisburg is a small community in Southern West Virginia with a population hovering just under 4,000 local residents. In spite of Lewisburg's small size, this little city has a rich, illustrious history. The community was founded in the mid-1700s, and was the site of several Civil War battles.
Today, Lewisburg is perhaps best known as the home of the West Virginia School of Osteopathic Medicine, with around 700 students enrolled at the facility. Other notable points of interest in Lewisburg include Carnegie Hall, a famed concert venue & center for the arts.
Investing in Lewisburg Rental Homes
Whether you already own rentals in Lewisburg, WV or you're thinking of investing in homes in the area, it's important to get the right property management support. Lewisburg often proves to be a tricky market for local homeowners, as the city's small size means housing demand is relatively low and it is often difficult to find qualified tenants for available units. The medical school does help supply new tenants at the turn of each semester, but even still, without an effective property management strategy in place, many landlords struggle to turn a consistent profit.
Partnering with West Virginia Property Management
At West Virginia Property Management, we strive to help our clients to achieve impressive financial returns. When a homeowner comes to us looking for Lewisburg property management support, we first perform an analysis of other homes in the area and determine the true rental value of the property. Next, we work hand-in-hand with our client to determine potential growth avenues and to tailor our property management solutions to fit the needs of the home.
Learn more about how our team can help you reach your investment goals; contact us to schedule a free consultation: 304-250-7565
Discover Our Services
We cover all of your rental home's management needs
We Understand West Virginia Housing Law
Paying close attention to the ins and outs of rental housing law is the only way to protect your financial interests and prevent potential legal problems. We do the hard work for you & take the pressure off your shoulders.
Our Team Uses the Latest Technology
At West Virginia Property Management, we've fully digitized our back office to keep things moving smoothly. Digital listings & online portals provide a convenient way for our clients & tenants alike to stay in touch.
Honesty Defines Our Management Approach
Some property managers jump at the opportunity to pad their bottom line, using hidden fees & undisclosed expenses to boost their monthly earnings. We do things differently—operating with integrity is our top priority.
"Management and maintenance are always on the ball! Excellent customer service!"
Kevin Wilbanks
"I've been renting with this company for 2 years going on 3 and they are absolutely amazing!! They have worked with me so much over the years!"
Sandra White
Happy Tenant
Get a free rental property analysis
Learn the monthly rental value of your home.

Find out how to boost your annual income.

Determine whether your home fits our portfolio.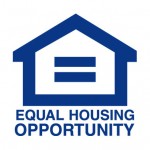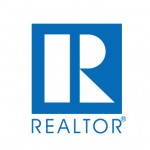 Southern West Virginia's Local Property Management Experts
When it comes to local rental homes, we're the unbeatable experts.
If you own rentals in Southern West Virginia, maximizing your annual returns is likely one of your top priorities. Unfortunately, many investors ultimately find the amount of work required to keep their rentals afloat means they barely break even. From finding qualified tenants to handling ongoing accounting and maintenance needs, managing a rental home is no small feat. If you've given the DIY management approach a go and found yourself overwhelmed, it's time to turn to the professionals.
At West Virginia Property Management, we offer full service property management solutions for rental homes of all shapes and sizes. Whether you own one home or a large portfolio of rentals, our team has the knowhow necessary to consistently help you reach your investment goals. We'll work with you to identify the needs of your property and apply careful management techniques to keep you profitable over the longterm. Contact us today to schedule a free consultation with a member of our team.