Property Management in Bluefield, West Virginia
Partner with the local real estate experts & get the results your property deserves
Bluefield Property Management Solutions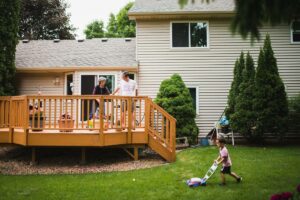 Bluefield is a prominent community with a population of around 10,000 residents. Once home to the Shawnee people, the first European settlers arrived in the area in the early 1800s. For many years, Bluefield was a sleepy little enclave, but everything changed with the discovery of the Pocahontas Coal Fields towards the end of the century. In the following decades, Bluefield became an important center of economic activity in Southern West Virginia.
Today, Bluefield is a largely residential city, with an assortment of restaurants, retailers, and historic destinations.
Investing in Bluefield Rental Homes
Whether you already own rentals in Bluefield or you're considering making a purchase in the area, it's important to understand the unique challenges of the local real estate market. As one of the larger cities in the area, Bluefield enjoys stronger housing demand than some of its neighbors; the presence of schools like Bluefield State College helps drive some of that demand.
Even still, owning local rentals is not without its challenges. If you'd like to maximize your portfolio's earning potential, it's important to find a Bluefield property management partner you can trust.
Partnering with West Virginia Property Management
At West Virginia Property Management, we offer solutions to help you keep your rental home's needs in check. We take care of everything associated with being a landlord, from marketing your vacancies and screening would-be tenants to maintenance, rent collection, and inspection visits. With our team on your side, you can breathe easy knowing your Bluefield rental property is receiving the best care and attention available.
Learn more about how our team can help you reach your investment goals; contact us to schedule a free consultation:
304-250-7565
Discover Our Services
We cover all of your rental home's management needs
We Understand West Virginia Housing Law
Paying close attention to the ins and outs of rental housing law is the only way to protect your financial interests and prevent potential legal problems. We do the hard work for you & take the pressure off your shoulders.
Our Team Uses the Latest Technology
At West Virginia Property Management, we've fully digitized our back office to keep things moving smoothly. Digital listings & online portals provide a convenient way for our clients & tenants alike to stay in touch.
Honesty Defines Our Management Approach
Some property managers jump at the opportunity to pad their bottom line, using hidden fees & undisclosed expenses to boost their monthly earnings. We do things differently—operating with integrity is our top priority.
"Management and maintenance are always on the ball! Excellent customer service!"
Kevin Wilbanks
"I've been renting with this company for 2 years going on 3 and they are absolutely amazing!! They have worked with me so much over the years!"
Sandra White
Happy Tenant
Get a free rental property analysis
Learn the monthly rental value of your home.

Find out how to boost your annual income.

Determine whether your home fits our portfolio.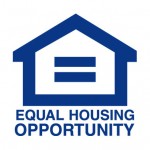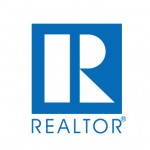 Southern West Virginia's Local Property Management Experts
When it comes to local rental homes, we're the unbeatable experts.
If you own rentals in Southern West Virginia, maximizing your annual returns is likely one of your top priorities. Unfortunately, many investors ultimately find the amount of work required to keep their rentals afloat means they barely break even. From finding qualified tenants to handling ongoing accounting and maintenance needs, managing a rental home is no small feat. If you've given the DIY management approach a go and found yourself overwhelmed, it's time to turn to the professionals.
At West Virginia Property Management, we offer full service property management solutions for rental homes of all shapes and sizes. Whether you own one home or a large portfolio of rentals, our team has the knowhow necessary to consistently help you reach your investment goals. We'll work with you to identify the needs of your property and apply careful management techniques to keep you profitable over the longterm. Contact us today to schedule a free consultation with a member of our team.